Todays Date: Wednesday 18th May 2022
Welcome to Wonderful Wiki…
……a new simple wiki created by Adam Boutcher.
This is a wiki system that I am creating by hand in PHP, CSS, XHTML. It is for my Internet Software Articetures module for my Degree.
NOTICE:
This site is not affiliated with Sunderland University in anyway nor is it actively maintained.
This site was a University project and has been kept online for demonstration purposes only; some parts may not work as intented.
NEW! To Wonderful Wiki…
New features that's recently been added.
The Wiki system now incorporates BBcode, HTML and a more WikiMedia style Markup. There is also now a star system that rates the user on how many articles and edits have been made. Finally, users can edit their user information and recover their information with a few simple clicks!
Random Article
System: Scratchpad
Dodgy Characters test
@#~[]{}!"£$%^&*()|\/?>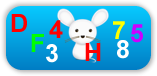 Captcha Example (
png
)
bold
italics
hi

Gene Hunt in Life on Mars (mp3)
| | |
| --- | --- |
| column 1, row 1 | column 2, row 1 |
| column 1, row 2 | column 2, row 2 |
…(Read More)
Last Edited: Thursday 16th August 2012 (8:27 pm)